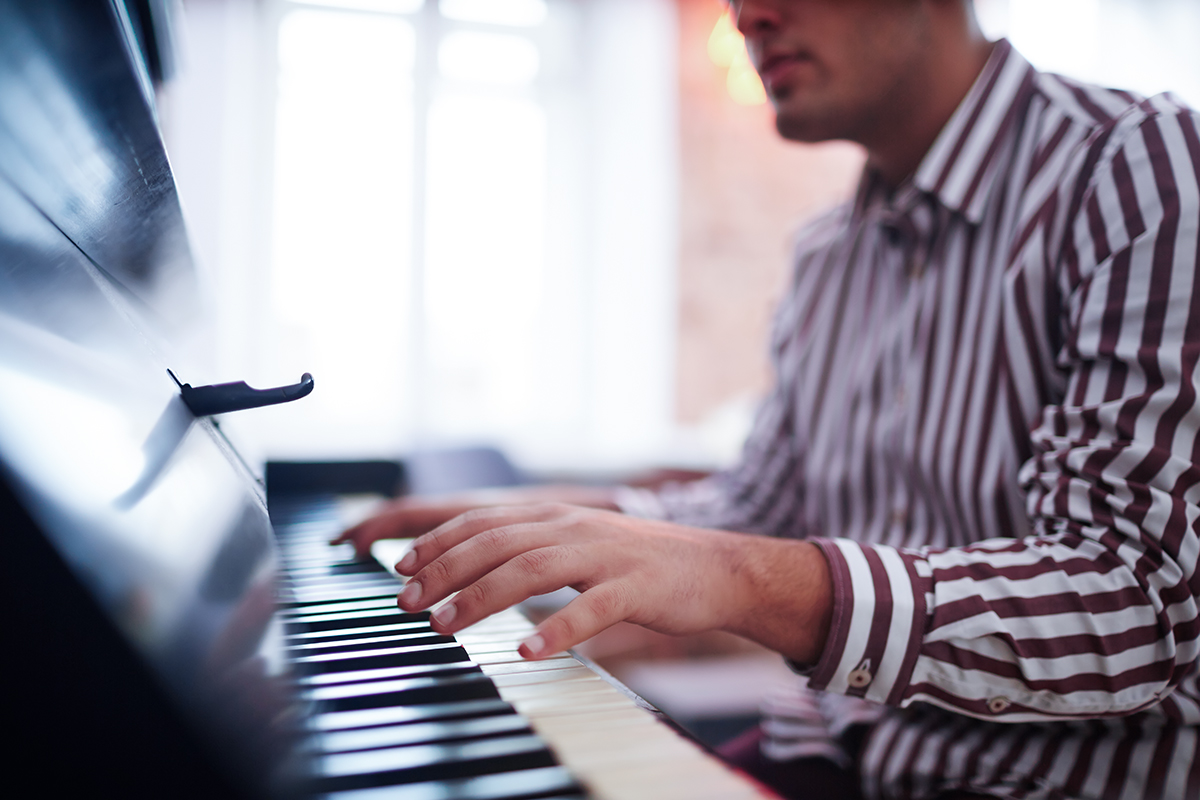 What kind of adult music lessons do you offer?
We believe that the best way to learn music is through one-on-one private instruction. Our facility features 17 private lesson rooms, each equipped with an acoustic upright piano, and we staff a wide variety of teachers so we can tailor the lessons to suit every students' particular needs. Whether you are learning just for fun, or would like to perform classical masterpieces, we will work with you to make your musical goals a reality!
If you are interested in virtual music lessons, then we have good news for you! We currently offer online, private music lessons through Zoom so you can learn to play piano from the comfort of your own home.
What can you tell me about learning piano as an adult?
The piano is a challenging instrument, but it's never too late to learn! Piano lessons for adults can be extremely rewarding, however it is important to temper your expectations; you're not going to be playing like a prodigy overnight. That being said, if you set attainable weekly goals, show up to your lessons, and set aside time to practice regularly, then the sky is the limit! In order to progress quickly, you will need to be open minded and communicate clearly with your teacher. So be sure to follow their advice and let them know if something goes over your head. After all, we want you to succeed and have a good time!
Speaking of success, we do recommend that you own a quality piano to make the most of your at-home practice sessions. We regularly work with local piano dealers to help our students score terrific deals on new and used pianos. Electric pianos are also suitable and offer a more affordable alternative, and electronic keyboards can be used as well if they provide 88 fully weighted keys and the ability to hook up a sustain pedal.
Remember: perseverance is key! It's very important that you never skip a lesson. We know that your schedule is likely quite busy, so our friendly front office team will work with you to make time for your lessons. We are open six days a week, from 9am to 8pm, so whether you would like to learn on your lunch break, after work, or on weekends, we have you covered!
Are your teachers fully qualified?
We employ some of the best piano instructors in the area. In addition to being graduates from prestigious universities, our teachers love sharing the gift of music with others. All of our instructors are experienced, committed, and friendly, so you can be assured that they will work with you to meet your goals.
Do you offer adult piano lessons near me?
We are located in Garden Grove, in the heart of North Orange County. With convenient access to the 22, 5 and 57 freeways, our students come from all over North and South Orange County, with a few even travelling from Los Angeles County. Call us today and discover why we are Orange Counties premiere school of music!