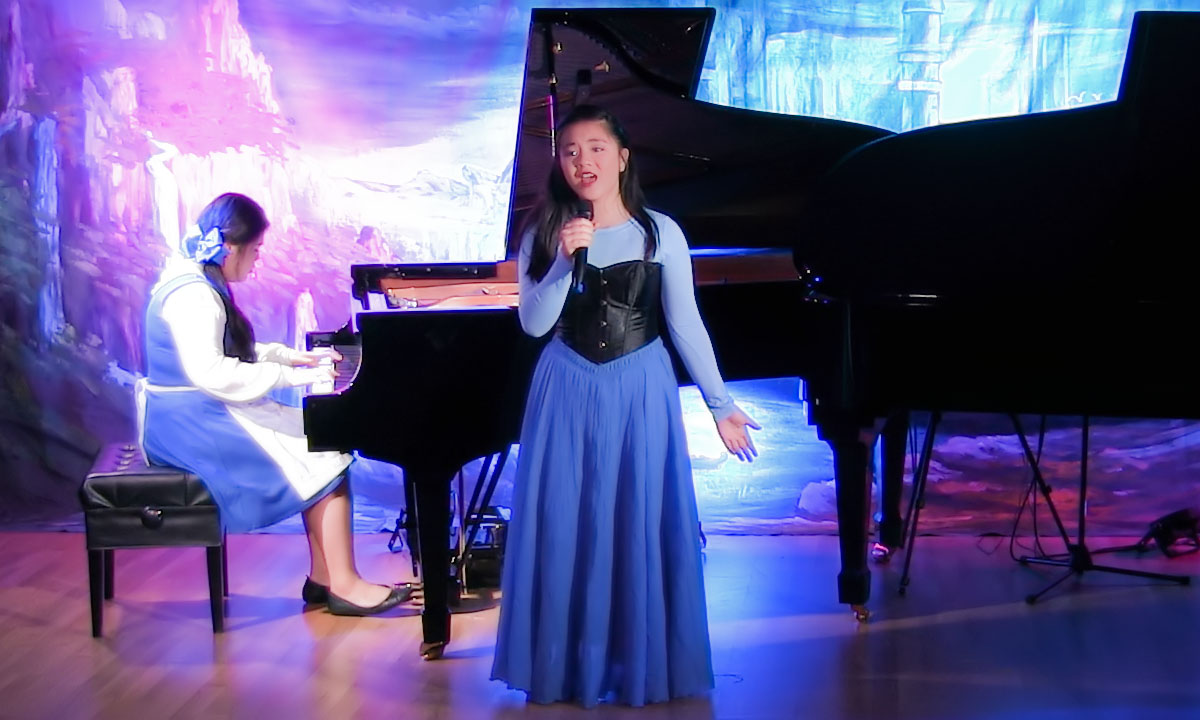 What kind of singing lessons do you offer?
We believe that the best way to learn singing is through one-on-one private instruction. Our facility features 17 private lesson rooms, and we staff a wide variety of teachers so we can tailor the lessons to suit every students' particular needs. Whether you are learning just for fun, or would like to perform in front of a large audience, we will work with you to make your musical goals a reality!
If you are interested in virtual singing lessons, then we have you covered as well! We currently offer virtual voice lessons through Zoom so you can learn to sing at home, in a comfortable and familiar environment.
Are your teachers fully qualified?
We employ some of the best vocal instructors in the area. In addition to being graduates from prestigious universities, our teachers love sharing the gift of music with others. They also love children! All of our instructors are experienced, committed, and friendly, so you can be assured that they will work with you to meet your goals.
Are voice lessons difficult?
Anyone can learn how to sing! Our instructors will work with you on a weekly basis to gradually improve your vocal range, breath control, vibrato, tone production and enunciation. We also provide ear training to help you hit that perfect pitch.
Vocal lessons can be a lot of fun as well! While some of our students study hard to prepare for theatre and broadcasting, others take a more relaxed approach and learn songs from their favorite recording artists. Whatever your style of learning, we will match you up with the best vocals coach to help you learn at your own pace.
Do you offer singing lessons for adults?
It's never too late to learn! Whether you are seeking singing lessons for beginners, or have previous musical experience, we will work with you to establish a learning routine which works with your schedule. We offer lessons six days a week, from 9am to 8pm, and are conveniently open on weekends.
Do you offer singing lessons near me?
We are located in Garden Grove, in the heart of North Orange County. With convenient access to the 22, 5 and 57 freeways, our students come from all over North and South Orange County, with a few even travelling from Los Angeles County. Call us today and discover why we are Orange Counties premiere school of music!