The 2018 Los Angeles International Liszt Competition was held on November 17th and 18th at Azuza Pacific University. This was the fifteenth biennial competition, and we are proud to say Hong An Hoang not only received first place in Division III, she was also awarded as having the best Transcendental Etude performance at the winners concert. Awesome accomplishment Hong An!!!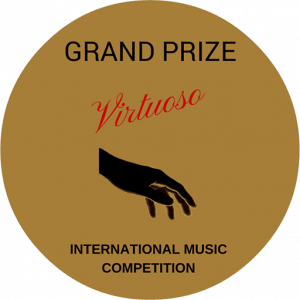 Speaking of awesome, did somebody say Rome?
When you think of Rome you likely have visions of the Coliseum, the Spanish Steps, perhaps the Vatican, and most definitely pasta!!! But now you can also envision two of Little Chopin's own who received first place prizes in their respective categories, and received invitations to play at Teatro Studio, Parco della Musica in Rome, Italy.
Who might this be, you ask?
Well, with all our congratulations, the two Little Chopin pianists who conquered Rome were…
Susan Le and Ashley Dixon!